Every course
designed to

Inspire & Delight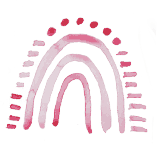 Ready to feel more vibrant and alive?
My courses are designed to wake up your courage, your joy and your creativity. I believe we are all here to put our unique voice in the chorus of things. I love being the permission slip (you didn't know you needed!) to use your voice, explore your creativity and feel more connected to your gifts and your spirit.
Expand your
Personal Growth
We have the power to create our lives – not by default, but by design. We get to use our imagination to dream. We can trust our desires. We can relate to ourselves with compassion. We can let go of the struggle, choose ease and take care of our sensitive hearts. We can be messy and playful and know that it's all one big experiment. We will do all of this in community with other kindred spirits – ones who are kind and wise and heart-centered, like you.>
Manifest 2020
WHAT DOES YOUR HEART TRULY WANT IN 2020?
The New Year has always been such a rich time of reflection – a time to acknowledge how you grew this year, how you were brave, what was hard… and declare your year complete. This creates a beautiful space to vision what is to come. What if you could name your dreams and desires for 2020 and create a plan to make them reality?
Choosing Ease
What if life was more fun + easy?
I believe that when I'm creating from a place of ease and buoyancy I am actually in flow – in alignment with myself and the Universe. Things feel more fun and playful. I enjoy my life more. I am able to be more present. I am in delicious co-creation with the universe.
Cultivating Courage
If you were the bravest version of yourself, what would be possible?
One conscious, brave choice — every day for 30 days. Who will you be on the other side? Our creative superpowers are like muscles we can strengthen. As we build our capacity to be brave, we discover our confidence and our mojo. We trust ourselves more. The world opens up to us in new ways.
Mondo Beyondo
What happens when you give an unspoken wish, a place to become a dream come true?
We tend to limit our dreaming to what we think is practical, what we feel like we can achieve or what we think we deserve. This course is a way to stretch ourselves and expand our sense of what's possible – into the world of Mondo Beyondo!
Morning Mantras
21 days of connecting to your wisdom and your power
This course is like your own private podcast – just me in your ear, sharing stories, asking questions and inviting you into a juicy conversation. Every weekday you will receive a voice message in your inbox. Each message will focus on a mantra designed to awaken your courage, compassion and joy.
Expand your
Creativity
Ever felt like your creativity is like a car with its battery run out? You put the key into the ignition, but nothing happens? When you're stuck in inertia and feel you have ZERO momentum a creative kick-start might be exactly the inspiration you need!
Capture the Magic
Rock your camera-phone — and discover that beauty and joy are everywhere.
The very best camera is the one that's with you! I'll show you how to get on your own path of joy and delight while learning photography skills along the way. Restore the pleasure in creating again without the need for perfection or having fancy equipment.
Camp Wonder-Seeker
30 days of ease, joy and cultivating wonder
Creative prompts, stories and secret missions that will bring you help you wake up your creativity, invite you to see the world in an entirely different way + celebrate ordinary beauty and magic.
Superhero Photo
With Superhero Photo, you will transform the way you take photos.
You'll uncover a few of your own creative superpowers — like courage, intuition, play & trust — as you wake up & witness your real life. And capture it! Photography is more than a hobby — it's a way of seeing & experiencing the world.
Elevate the Ordinary
Photography is about marveling at the ordinary moments that make up our lives.
From breakfast to bedtime, rumpled sheets to crinkled smiles, crumpled candy bar wrappers to footprints in fresh mud, you'll learn how to elevate the ordinary . . . into something extraordinary. Join me for this 6-week adventure.
Expand your
Creative Business
Learn the tools to grow your heart-centered business so that it can fully support you and impact more lives.
Brave Blogging
30 days of getting your voice out in the world
I've been blogging since 2003 – which kinda blows my mind! That's 16 years! I still believe that blogging is the best way to grow your audience and find your tribe. Brave Blogging is 30 days of fresh writing prompts, tutorials on creating graphics, lessons in sharing authentically interviews with other inspiring bloggers and so much more.
Mighty Little Podcast
Bring your podcast idea to life in just 4 weeks!
Learn everything from how to choose the name of your show to how to get it up on itunes! I promise to make it fun and easy so that you can actually bring this project to completion. All the inspiration and encouragement you will need and the technical know-how to get your podcast up and running!
Ready for your next creative adventure?
Download the Mondo Beyondo dream generator!